American Red Cross Blood Drive July 29th, 2016


We are hosting a blood drive for the American Red Cross on
Friday, July 29th
from
2:30pm - 5:30pm
.  As always, there is a desperate need for blood and all presenting donors will receive a free ticket to the Clark County Fair.
Please call or email me if interested and I will add you to the schedule.
jjuarez@vancouvertoyota.com

Congratulations Team
Dear Vancouver Toyota,

Thank you for showing your support of the community by sponsoring an American Red Cross blood drive. The need for blood is constant and your efforts help ensure a safe and stable blood supply is available for people in need.
Your blood drive results are below and we encourage you to share this information with donors, volunteers and members of your organization along with our heartfelt thanks..
Vancouver Toyota
Collected: 17 pints
Goal: 15 pints
Percent of Goal : 113%!!!
Wow we had an outstanding turn out!! Thank you and Vancouver Toyota for making our mission possible and for  helping extend the lives of patients in need!


Sonia Cisneros-Arreguin| Account Manager I
American Red Cross
Pacific Northwest Blood Services Region
5109 NE 82nd Avenue
(360) 989-2918 (p) | (360) 608-9042 (c)
(360) 694-9317 (f) | sonia.cisnerosarreguin@redcross.org
Web | Facebook | Twitter | Stories
______________________________________________________________________________________
Vancouver Wine & Jazz Festival ? Bravo! Concerts Northwest
PO Box 118, Vancouver, Washington 98666-0118 ? Phone: 360-906-0441 ? Fax: 360-906-0605 ? Web: www.vancouverwinejazz.com & www.bravoconcerts.com
Hot jazz, fabulous wines, fine art and delicious cuisine all in one terrific place?Vancouver, Washington!
FOR IMMEDIATE RELEASE: July 15, 2015
18th Annual Vancouver Wine & Jazz Festival Presents
Jazz Legends, Newcomers and 25 GRAMMY Awards
McCord's Vancouver Toyota is proud to sponsor The 18th Annual Vancouver Wine & Jazz Festival runs August 21, 22, 23 at Esther Short Park in Vancouver, Washington.
Click here for all details
_________________________________________________________________________________________________________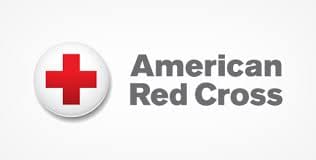 --American Red Cross Blood Drive--

Friday July 31, 2015
2:30Pm - 5:30Pm
Here are Vancouver Toyota 10455 NE 53rd st.

Schedule your appointment with Jadin Juarez - jjuraez@vancouvertoyota.com

----------------------------------------------------------------------------------------------------------------------------------------------------------------------------
TGIF - from Kelly Love and your Vancouver Chamber of Commerce
1) A big THANK YOU to all our businesseswho came out to play and participate in theGolf Tournament at Camas Meadows yesterday. Columbia Bank, Vesta Hospitality, Comcast Business Class and Chevron were great hosts, thank you!
Congratulations to McCord's Vancouver Toyota-Scion & RV Center awarded "BEST TEE DISPLAY" for their Mariner's Tailgating party. The Mariner hotdogs and the hospitality rocked!
Congratulations to our winning teams and players. You'll get your formal shout-out in the next e-newsletter - lots of pictures too!
2) Registration opens Monday for theWomen's Golf Tournament scheduled for August 18th at Camas Meadows. Call Susie Bauder for details at 360.567-1093. I've made the commitment to play which means I need to learn to putt. Subtlety is not my strength.
3) Our next big thing? The 2015 Leadership Awards on September 10th at Hilton Vancouver. We are taking nominations atwww.vancouverusa.com. This award program honors businesses and individuals who take the lead. I can answer any questions you have about the program and how to engage your business in the event.
4) The Chamber's public affairs committee is interested in your feedback on the need for city street improvements and ideas how to pay for them. Let me know if you'd like more information on the issue by sending me an email and I'll add you to the list.
5) Finally, most importantly, Welcome our new members. You'll find them listed on our website atwww.vancouverusa.com As chamber members when we do business with other chamber members we all win!
Warner Pacific College
JOW Graphics
Cinetopia
Say Ciao! Creative Catering
Excavator Rental Services
Print NW
Regence
I hope you all have a wonderful weekend and a well-deserved rest. Call me or email me if we can be of help to you. Klove@vancouverusa.com or 360-567-1050. Thank you for being a part of your Vancouver Chamber of Commerce!